On April 30th, our Czech team consisting of 5 members gathered together to experience the next 7 unforgettable days in Romania on the project called Smart Choices for Healthy Lifestyle. It was the first Erasmus+ project for many of us but we quickly realized that there is nothing to be afraid of because a very strong friendship bond was formed between us the moment we met. But this did not apply only to the Czech team, we had the chance to make friends from many other countries, because apart from the Czech Republic, also Turkey, France, Italy, and Romania were part of this project.
After our plane landed in Iasi, a big city in the eastern part of Romania, and a few more hours on the bus were ahead of us to take us to the town of Vorona. After getting accommodated in a very nice student dormitory, we had the opportunity to discover the town and its beautiful landscape.
The program of the project organized by the local organization was focused on the  personal choices of us as individuals in order to live a healthier lifestyle as well as involving youth in healthy and sporty activities. However, even other interesting topics such as the protection of the environment, inclusion and equal opportunities were touched on during this project. The variety of ways we were learning about these topics did not leave anyone bored. We were very often learning from each other, discovering the differences in the national approaches towards health through conversations, having fun designing our own sport activities for youth, creating our own healthy snack with a proper advertisement summarizing the tips for healthy lifestyle, and discussing many other topics such as the importance of mental health. This hands-on learning also included a visit to a local sports center where we played tennis and badminton, a hike with a meditation outdoors, or a morning workout organized by the Italian participants.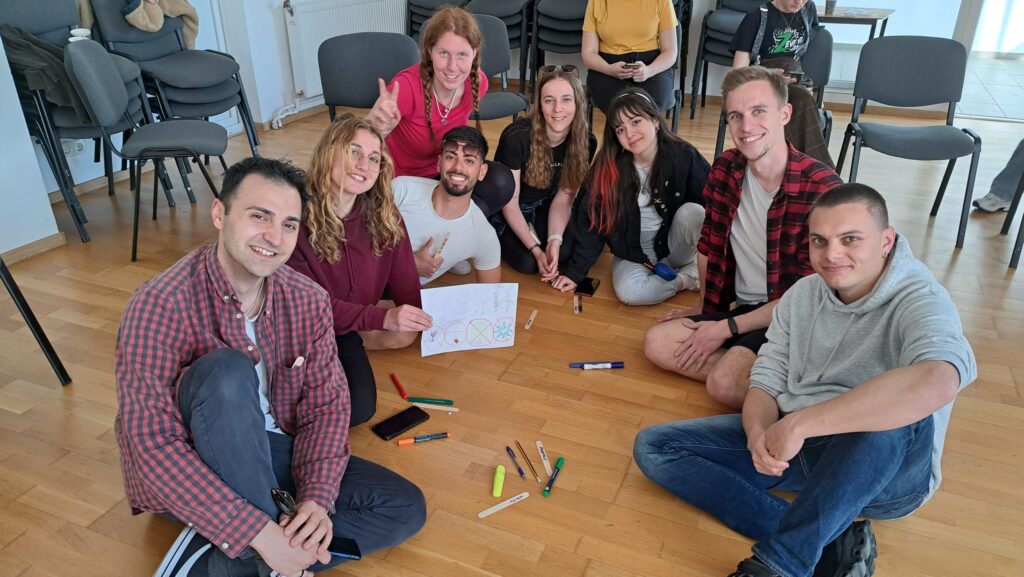 However, the wonderful thing about this project is that besides learning much new information about the healthy lifestyle, we bring back home more knowledge about the participating countries that were shared through the cultural presentations, we bring back friendships that were formed and we bring back so many wonderful memories. We are very grateful for having the opportunity to participate in this project and a huge thanks belongs to everyone that made this unforgettable experience possible.